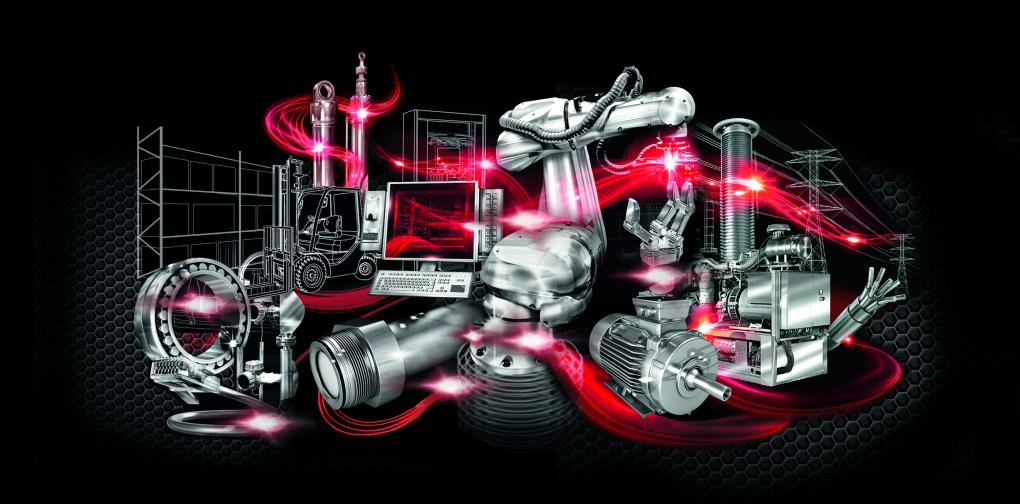 The WIN Eurasia Automation gathers professionals of the industry at Tüyap Fair and Convention Center from 19 to 22 of March. Covering the Otomasyon, Electrotech, Hydraulic & Pneumatic and Materials Handling fairs, the event will play a big role in increasing trade volume of the related industries
Organized by Hannover Messe Bileşim A.Ş the WIN Eurasia Automation, leading innovation platform of the Eurasia, brings together latest technologies as part of the fairs in areas of Otomasyon (Industrial Automation), Electrotech (Energy, Electric and Electronic), Hydraulic & Pneumatic (Fluid Power Technologies) and Materials Handling (Transport, Storage, Handling and Logistics). 1581 exhibitors from 21 countries, including Austria, Bulgaria, China, Croatia, Denmark, Finland, Germany, Holland, Hungary, India, Iran, Italy, Japan, Portugal, Romania, South Korea, Taiwan, Turkey, UK, and the US will exhibit their products at the WIN Eurasia Automation.
Alexander Kühnel, General Manager of Hannover Messe Bileşim, underlined that these fairs are highly important in order for the machine manufacturing industry to reach 100 billion dollars as part of Turkey's export target of 500 billion dollars by 2023. "Especially in the machinery industry, areas like research, development and innovation are valuable as gold for the companies. Today fast-growing industries aim to increase efficiency and minimize the expenses. In this context, the WIN Eurasia Automation Fair is a guiding fair for the industry with the products and applications it presents. Accordingly, it offers an excellent opportunity for industry professionals who want to find leading companies under a single roof and explore solutions which will add value to their business", he said.

4 FAIRS UNDER A SINGLE ROOF
4 closely related fairs bring together manufacturing systems of the future under the roof of WIN Eurasia Automation.
Turkey aims to decrease energy density at least by 20% and increase the share of renewable energy sources to 30% by 2023 and the Otomasyon Eurasia focuses on automation of factories, operations and industrial buildings. The exhibitors will share with the visitors their innovations, components and robotic applications that will provide energy efficiency and productivity for the factories.
Focusing on the areas of electric power production systems, supply and distribution, theElectrotech Eurasia brings together the companies and products in parallel with Turkey's investments in modern energy industries. Considering that Turkey aims to increase its electricity generation capacity from about 40,000 MW to 100,000 MW by 2023, this gathering gains importance as it gets together different companies, technologies and experiences with decision-makers.
As machine manufacturing industry continues its growth in Turkey, the hydraulic and pneumatic industry accompanies this growth as well. Used in all sectors today, including density, automotive, heavy construction equipments and semi-conductor production, the hydraulic and pneumatic systems are among essential instruments of the engineers thanks to the advantages and increasing number of product ranges they offer. The Hydraulic & Pneumatic Eurasia is getting ready to present outstanding innovations in this field for industry professionals.
Today, increasing needs of the industrial society lead to an increasing demand for solutions in areas of transport, handling and storage. Exhibitors of the Materials Handling Eurasia will showcase their various products, such as forklifts, with their expanding product ranges in line with the demands.
Organized in 11 halls on a total area of 28.849 net square meters, the WIN Eurasia Automation shines out as the most important gathering of sectors for the entire Eurasia. Throughout the fair, many visitors are hosted every year from the North Africa (Morocco, Tunisia, and Algeria), the Western and Central Asia (Azerbaijan, Georgia, and Kazakhstan) and the Gulf Countries which have very dynamic economic trends. Just like the last year, buyers from various countries will be at the WIN Eurasia Automation this year to establish business contacts under the "Hosted Buyer Program" of the Ministry of Economy.
1st PUMP PLAZA AT WIN EURASIA AUTOMATION 2015
The PUMP Plaza – the competence centre for pumps, pump systems and components - will make its first appearance at the WIN Eurasia 2015 and bring together producers and end-users of pumps and pump systems in a business friendly atmosphere. The PUMP Plaza is located at the 2nd Hall, surrounded by well known exhibitors and leading companies that produce drives, measurement technologies, valves and automation, including Nash Division, ProMinent, Geo Group and Hlp Group. In this way, an area is created where visitors can find latest developments on all components for their pump system.
INDUSTRIAL ACTIVITIES SUMMIT TO GUIDE THE INDUSTRY
Organized every year as part of the fair, the Industrial Activities Summit will deal again with the challenges and opportunities of the sector though several conferences, panels, corporate activities and solution shows. The summit plays an important role in information sharing and transfer. Innovative exchanges will create an effective platform for the companies to meet new business partners and establish new collaborations.